West Chicago Prairie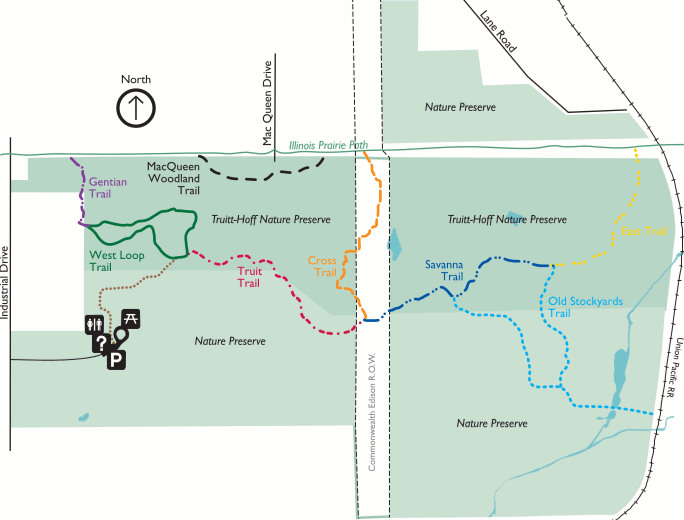 Directions
(see
map
): Take Roosevelt Rd (Rt 38) west, past Rt 59.
Continue west on Roosevelt about 3 miles and past Fabyan Parkway/Washington St.
Turn right (north) at the light on Kress Rd; go 1/4 mile over the railroad bridge.
Turn right (east) at Downs Dr.
After about 1/4 mile, do not continue on Downs Dr that bear right, but turn left (north) at Industrial Dr.
After 0.2 mile on Industrial Dr, look for the main entrance on the right.
Photos from 7/23/2012