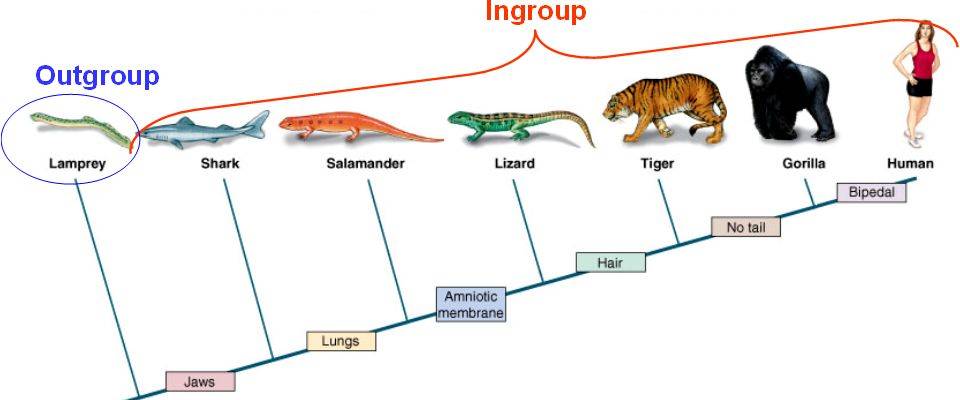 A cladogram draws relationships based on phylogeny (shared ancestry) instead of morphology.
A clade contains all the organisms descended from a common ancestor, and share a character.
For example, all organisms descended from an ancestor that developed

jaws

constitute a large clade (ingroup); smaller clades later developed lungs, etc. Note:
Only animals that have jaws can have hair.

All animals with hair have jaws.

Thus, you cannot find an animal with hair but no jaws.