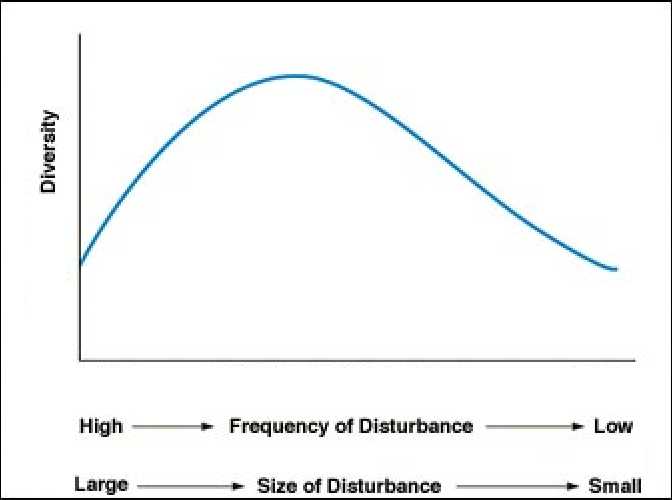 The diversity within a community is affected by levels of disturbance.

In general, diversity is highest with a moderate (intermediate) level of disturbance.

In a prairie community, fires that occur at an intermediate frequency (2-6 years) allow a mix of both early and late successional species, leading to greater diversity.