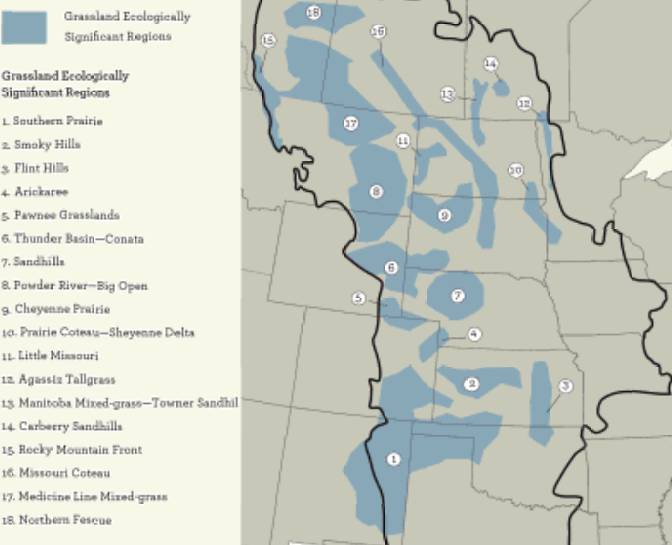 Significant tracts of grasslands still remain on the Great Plains; only 1% has been set aside as parks or conservation reserves.

The Commission for Environmental Cooperation and the Nature Conservancy identified 18 intact grasslands with high biodiversity that should be given priority in conservation.

Future conservation efforts will need cooperation between government programs, commercial interests, NGO initiatives, as well as effort from private citizens.