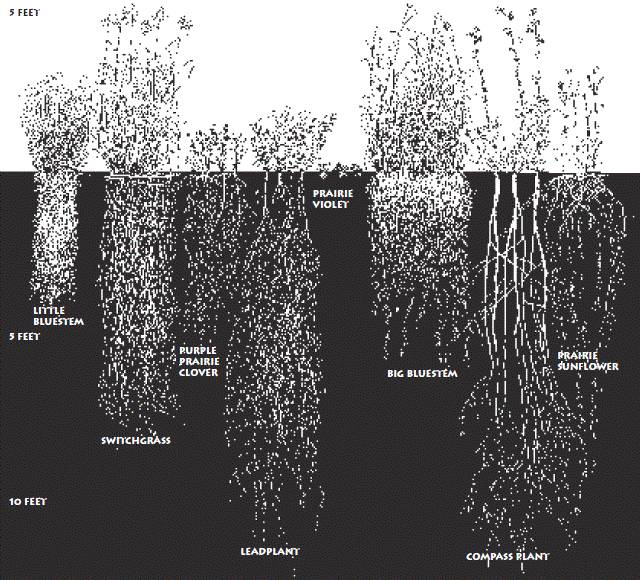 Other propertues of soil include:
Aeration: plant roots and burrowing animals aerate the soil by creating space between sticky clay particles.

Color: These organisms also add organic matter to the topsoil; prairie soils thus have a rich topsoil that gives it a

dark color

- "black earth".

Acidity: The calcium-rich limestone bedrock in northern Illinois gives the soil a pH greater than 7; native plants are adapted to this basic/alkaline soil.